2021 is almost over so I've been thinkin more about what I want to do next, so for those who are interested here's my retrospective of 2021 and plans for 2022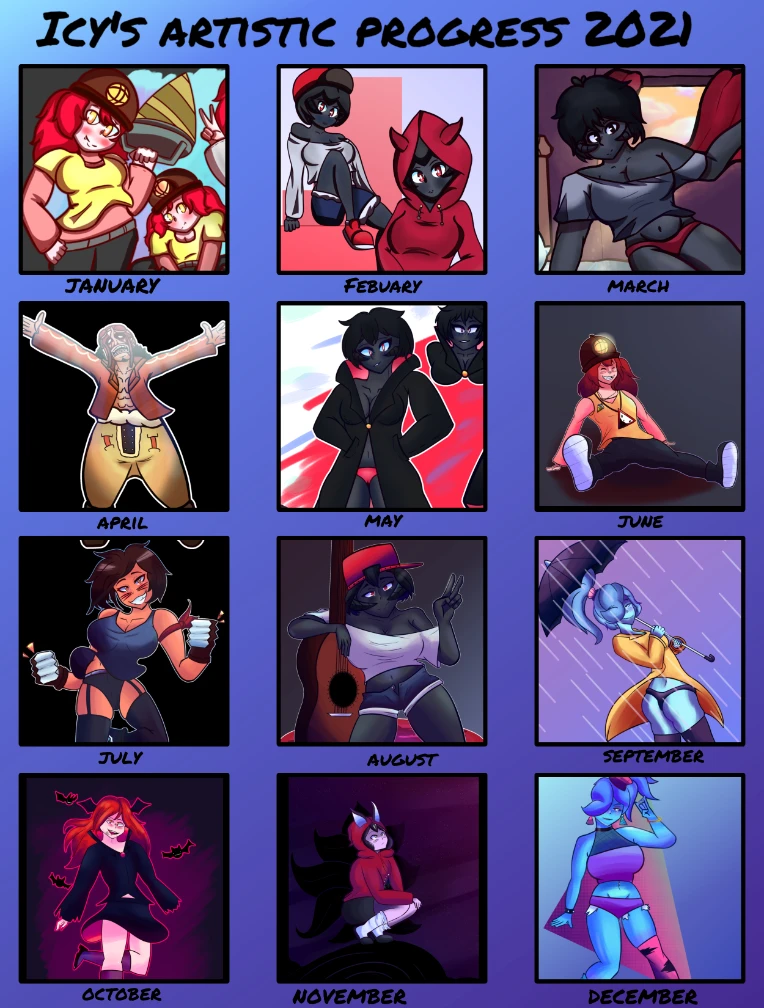 I made this for an event for a commission discord server I'm in and realised how far I've come this year
The big one is improving my art but I feel that goes without saying by now
---
Animation
For a while now I've been trying learn animation and If you ask me I'm still pretty shit at it. I've slowly been getting better at it. I want to finally animate something I'm happy with. So, I'm going to do a couple of quick short animations, I dont know if I'll put these all up on newgrounds, I may just bundle them all together then post it here.
---
Other Project
For a while now I've wanted to start this project, I've always had a passion for storytelling and I've been debating over and over how I should do it, Is my art good enough to start etc. Here's a hint it involves 'alma' and the demon girl I drew in november
---
Commissions Open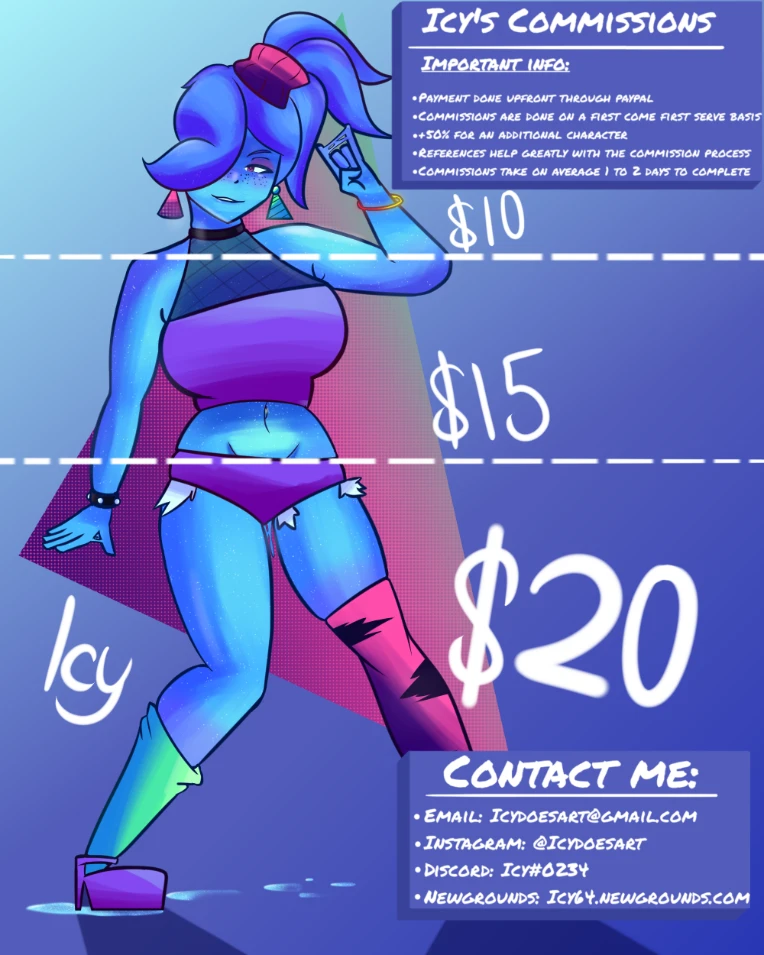 I took a little break from commissions for a bit to focus on other stuff but now I'm back doing them and I'm loving it, they are genuinely fun to work on and I hope to do more in the future. So if your interested dm me I'd love to do something for you
---
Thats about it really, just wanted to get my thoughts out there.
touch grass,Commissions open, brush your teeth bitch, thats it.
-Icy